Daylight is getting shorter, and the nights are getting colder. Come on in and check out our assortment of performance replacement headlights.
We Located on Rt 18 in Abington, MA
Our store offers plenty of off-street parking, a new modern installation facility, and the largest showroom in the Boston area offering an assortment of the top brands in Car Stereo products that you can listen to before you purchase.
When shopping for a stereo for your car, motorcycle, boat, or anything else on four wheels we have the answers for you.
Come in and check out our new store with over one hundred assorted products on display to choose from.
All radios, amplifiers and speakers are powered up and ready for you to listen to and to help you make the right decision.
1145-A Bedford Street
Abington, MA 02351
781-340-1600
The Lucas Lighting L2 is our most popular LED replacement kit, and with good reason! A superior design with additional range of vision means you will see danger sooner and have more time to react. The center sweet spot will be well in focus and larger than with halogen or competing bulbs. Upgrade your vehicle to the latest LED technology with little or no modification.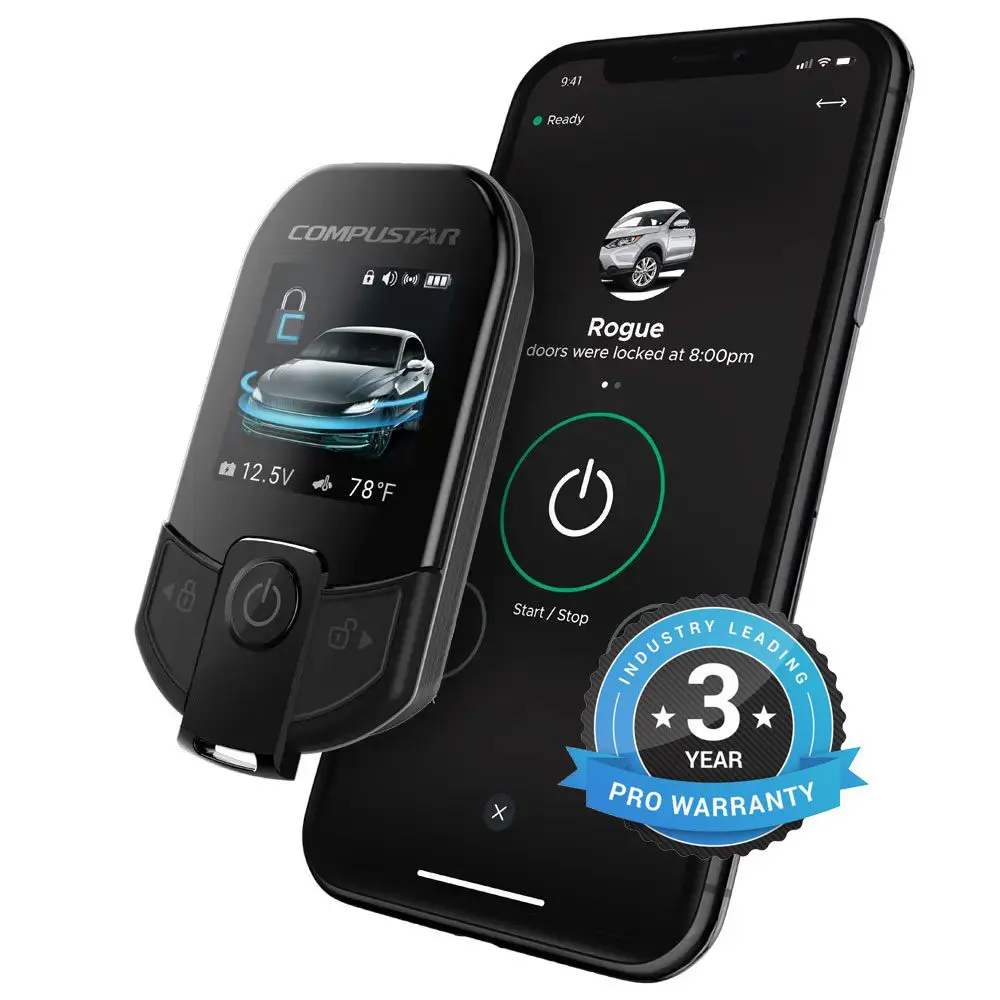 A remote starter for a vehicle provides several benefits that can enhance convenience, comfort, and safety. Some key advantages include:
Comfort in Extreme Weather: Remote starters allow you to start your vehicle's engine from a distance, enabling the car to warm up or cool down before you enter. This is particularly helpful in extreme weather conditions, making the interior more comfortable for passengers.

Engine Maintenance: By allowing the engine to warm up before driving, a remote starter can improve the overall health and longevity of the engine, especially during colder months.

Safety: In inclement weather, such as heavy rain or snow, a remote starter can ensure that your car is running and ready to go when you enter, minimizing the time you spend exposed to harsh conditions.

Security: Some remote starters have integrated security features, such as keyless entry or alarm systems, which can provide an added layer of protection for your vehicle.

Anti-Theft Deterrent: Remote starters often have security features that can help deter theft by immobilizing the engine if an unauthorized attempt to start the vehicle is detected.

Convenience: Being able to start your car remotely can save you time, especially during busy mornings or when your hands are full, as you can have the car running and ready to go when you reach it.
It's important to note that the installation of a remote starter should be done by a professional to ensure that it is integrated correctly with your vehicle's electrical system. Additionally, it is crucial to use the remote starter in compliance with local laws and regulations.
Motorcycle radios, also known as motorcycle audio systems or stereos, are devices designed to provide entertainment and communication options for riders while on the road. These systems are specifically built to withstand the unique challenges of motorcycle riding, such as exposure to the elements and road vibrations. Here are some key features and considerations for motorcycle radios:
Weatherproof Design: Motorcycle radios are typically weatherproof or waterproof to endure exposure to rain, dust, and other environmental factors. This ensures they remain functional in various weather conditions.
Sound Quality: Riders often look for clear and powerful sound quality. The audio system should be audible over road noise and wind, enhancing the riding experience.
Connectivity: Many motorcycle radios offer various connectivity options, including Bluetooth for wirelessly connecting to smartphones, MP3 players, or other devices. This enables riders to stream music, make hands-free calls, and use GPS navigation.
User-Friendly Interface: The interface should be user-friendly, with easy-to-read displays and intuitive controls that can be operated with gloved hands.
Motorcycle Audio
by Soundstream
Extreme Car Audio is the leader for your Mobile Electronics needs just south of Boston in Abington, MA.
We have the largest showrooms in the region allowing you to see and touch all the latest technologies in mobile electronics. 
We are conveniently located on Route 18 in Abington.
Locally owned and operated, Extreme Car Audio has been in business since 2004, and our expert sales staff and installation experts have more than 40 years of experience in the car audio business.
Below is a list of categories that we specialize in along with the brands we support.
Car Stereo Systems
Kenwood
Alpine
Pioneer
Sony
JVC
Audison
Focal
Gladen
Hertz
Audio Control
Mosconi
Focal
Hertz
Audison
Illusion Audio
Focal
Hertz
Audison
DD Audio
Momento
Blackvue
Brandmotion
Remote Car Starters
Viper Electronics
Compustar
Soundstream Reserve Motorcycle Audio
Arc Motorcycle Audio
Hertz Motorcycle Audio
Focal Motorcycle Audio
Apple Carplay
Android Auto
We also sell:
Our Store Hours
Tuesday through Friday: 8:00am – 6:00pm
Saturday: 8:00am – 1:00pm
Closed Sunday and Monday
Blue BMW M4 Convertible
Custom Car Stereo Installation
High Performance Audio Solutions for your car.
Extreme Car Audio Inc. Where Sound Matters!
Full Selection of Focal Speaker's
Want to give your car the best sound possible? come in and give these speakers a listen and see for yourself.